2112 Deluxe Edition (Review)
Prog-rock epic stands the test of time and sounds as futuristic and inspired as ever
By Jon Hotten, Classic Rock, February 2013, transcribed by pwrwindows
---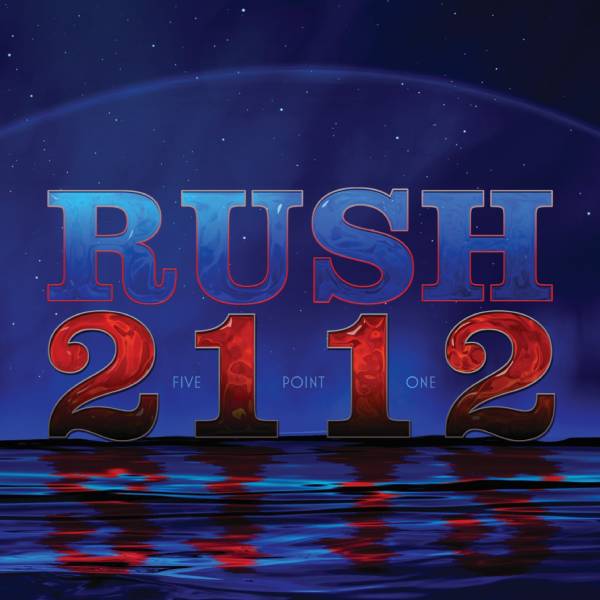 Rush
2112: Deluxe Edition
9 out of 10
'Attention all planets of the Solar Federation. We have assumed control. We have assumed control. We have assumed control. . .'
It's still brilliant, isn't it? And it's got 100 years left to come true, so beware: Neil Peart's dystopian vision, lit by the questionable 'genius' of Ayn Rand, retains all of its mad power. 2112 has endured precisely because it takes itself seriously. It is the work of young men furious in their devotion to what they are doing, a high-wire act from which no one looked down.
The band's fourth album, 2112 followed Caress Of Steel, which contained a couple of concept-style, multi-part songs and sold fewer copies than their record company had hoped. Under pressure not to repeat the experiment, Rush pugnaciously refused and instead wrote something even longer and more outre. The music is virtuosic in progmetal terms, the opening Overture one of the great expositions in the power trio's canon. It serves the theme, yet it does more than that, establishing an atmosphere of first space-age grandiosity and then of pounding, unavoidable dread.
The story is a superficially hokey piece Of B-movie sci-fi. The Solar Federation is run along grim lines by the Priests of the Temples of Syrinx, a sort ofinter-galactic Taliban (We've taken care of everything/the words you read, the songs you sing') who do not react well when our youthful hero discovers a guitar ('It's got wires that vibrate/and give music'), learns how to play and takes it to them. Instead of sharing his wonder, the Priests smash the guitar, leading to the boy's suicide and the apparently ambiguous conclusion of a change in control of the Federation.
As 2112 became Rush's breakthrough hit, much was made of Peart's story and his acknowledgment of Rand, a divisive, weird figure whose unreadable books espoused an extreme cult of the individual that she called Objectivism. Yet like the music, Peart's lyrics betray a young man's concerns, didactic and all-consuming. I'm sure they make him smile now.
This is a three-format repackaging (one of CD plus DVD, another with Blu-ray and a super-deluxe edition with a comic book, plus new essays and artwork, which was unavailable at the time of review) and well worth the reinvestment. The title track often overshadows what we once called 'side two', yet Passage To Bangkok, Something For othing and Tears hold up nicely too.