Rush Bassist Gives Guitar To Rock Hall
Associated Press, April 3, 2013
---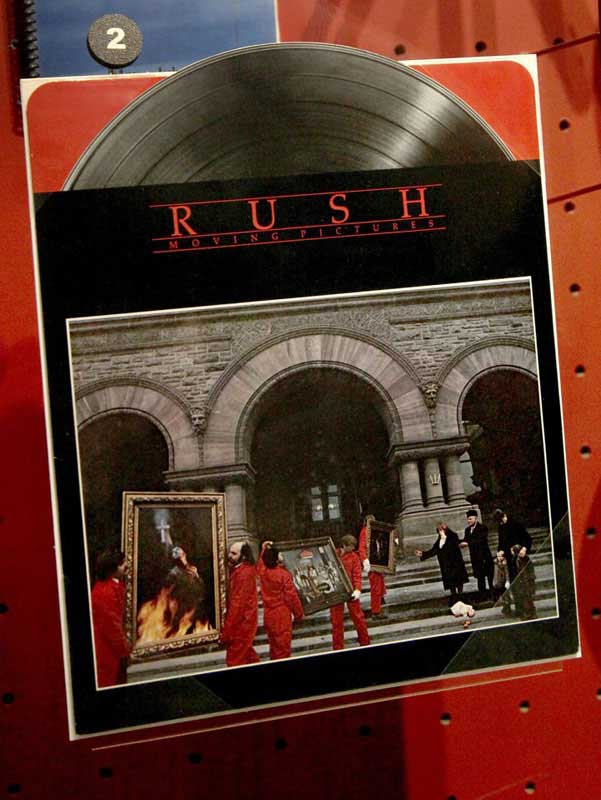 A piece of licensed merchandise, a two pocket folder of Rush's Moving Pictures album.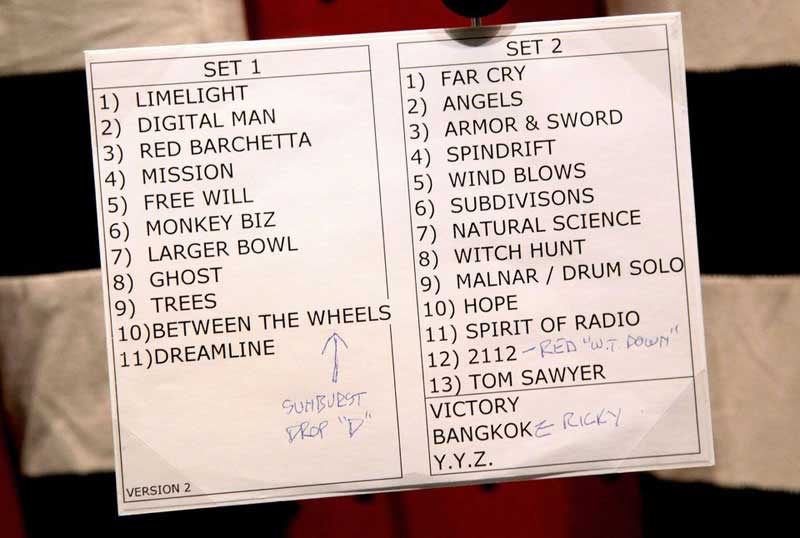 A set list used by Rush guitarist Alex Lifeson during the band's Snakes and Arrows tour.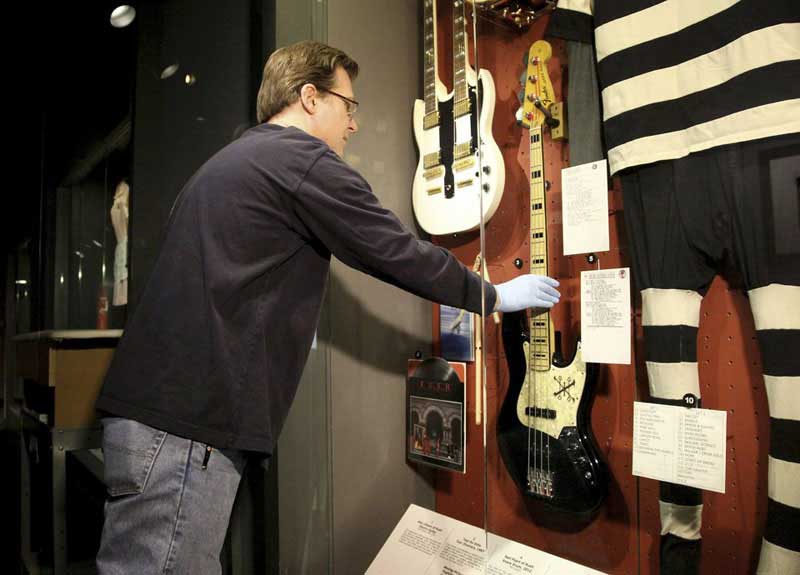 Exhibits installer Andre Sepetavec places a bass guitar owned by Geddy Lee of Rush into an exhibit.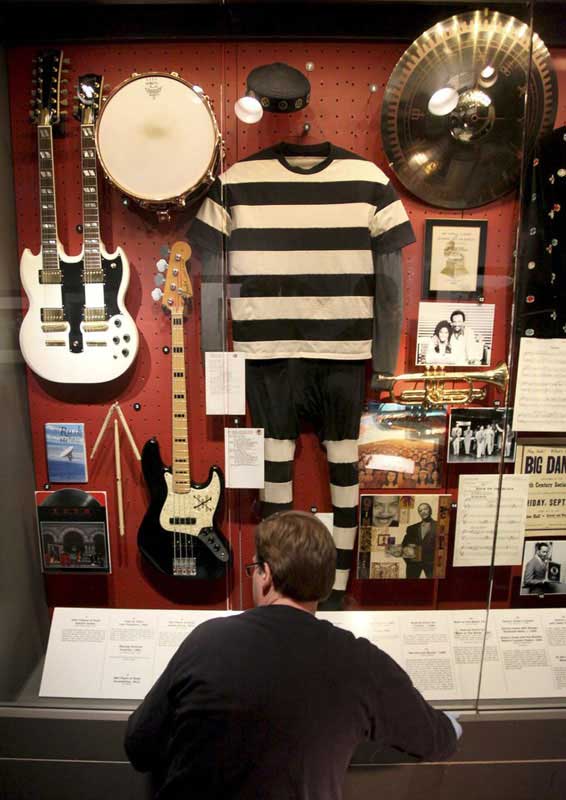 Andre Sepetavec locks a display case of memorabilia from Rush and Quincy Jones.
CLEVELAND (AP) - Rush bassist and frontman Geddy Lee has given one of his guitars to the Rock and Roll Hall of Fame in advance of the band's induction.
Lee used the hybrid Fender on the recording of "Tom Sawyer," one of the Canadian trio's best-known songs. The instrument was installed Wednesday into the new inductees exhibit at the Cleveland museum, where it will be displayed with mementos from the other members of an eclectic 2013 class that includes Heart, Albert King, Randy Newman, Public Enemy and Donna Summer.
Despite an outcry from fans, Rush wasn't on the ballot for induction until this year. Lee, guitarist Alex Lifeson and drummer Neil Peart had been eligible for enshrinement since 1998.
The 28th annual induction ceremonies will be held on April 18 in Los Angeles.