RUSH - The Studio Albums 1989-2007 - Mastered by Andy VanDette
---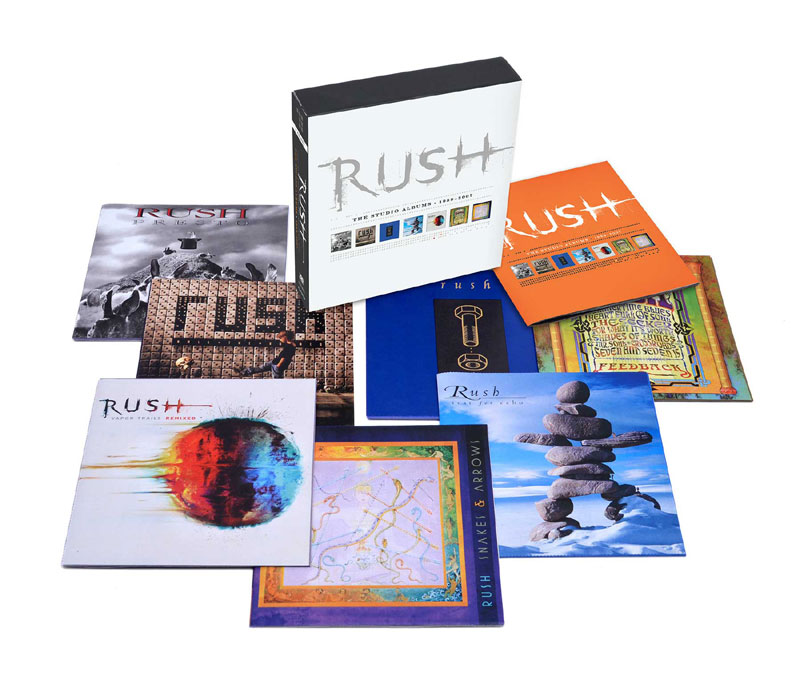 This week marks the release of Rush "The Studio Albums 1989-2007" box set, which includes every studio album from that period (duh) - REMASTERED - with the added bonus of the (in)famous 2002 "Vapor Trails? album remixed!
The remastering was engineered by Andy VanDette, and the remix of Vapor Trails was by David Bottrill. It's a great time to be a Rush fan!
We had the foresight to have cameras ready at a few of the mastering sessions (unfortunately not all of them). But we'll share some of the behind-the-scenes shots with you here and a few comments from Andy about the mastering process.
Can you compare the experience of re-mastering the Mercury catalog to the Atlantic albums?
Being the cutting edge technology band that Rush is, they were one of the first to embrace digital recording. Pushing the envelope to record 44.1 Khz 16 bit in the late 80's seems a little short sighted today, but that probably felt pretty close to the cutting edge then. Early digital sounded very clear, but also very thin. I wish there had been analog safety copies of "Test for Echo".
Which of the Atlantic albums was the most significant for you?
"Vapor Trails". I remember hearing it before it came out, and thinking "Wow, I guess this is why I will never work with Rush." The snare and vocal were so overshadowed by low end.
Do you have a personal favorite out of the Atlantics?
I have always loved "Snakes and Arrows". The songs are fantastic. I can see how it turned on a whole new generation of fans. On the "Vapor Trails" tour, their fan base was guys like me. The shows I have seen the last four years have been increasingly diverse. Lots of families at the shows now. Last year I saw my first female air drummer!
Which do you think improved the most?
Well... "Vapor Trails" of course. I see why they had a hard time remastering the original mixes. So much of their energy is in the bottom octave 20-40Hz. You can roll it off, but so much of the mixes' punch came from that. It was just mixed that way. The David Bottrill remixes are very well balanced and musical.