Rush 'Haven't Stopped or Quit... Just Relaxing'
While they cool their jets for a year, the hall of famers release a new live DVD and box set
By Gary Graff, Billboard.com, November 18, 2013
---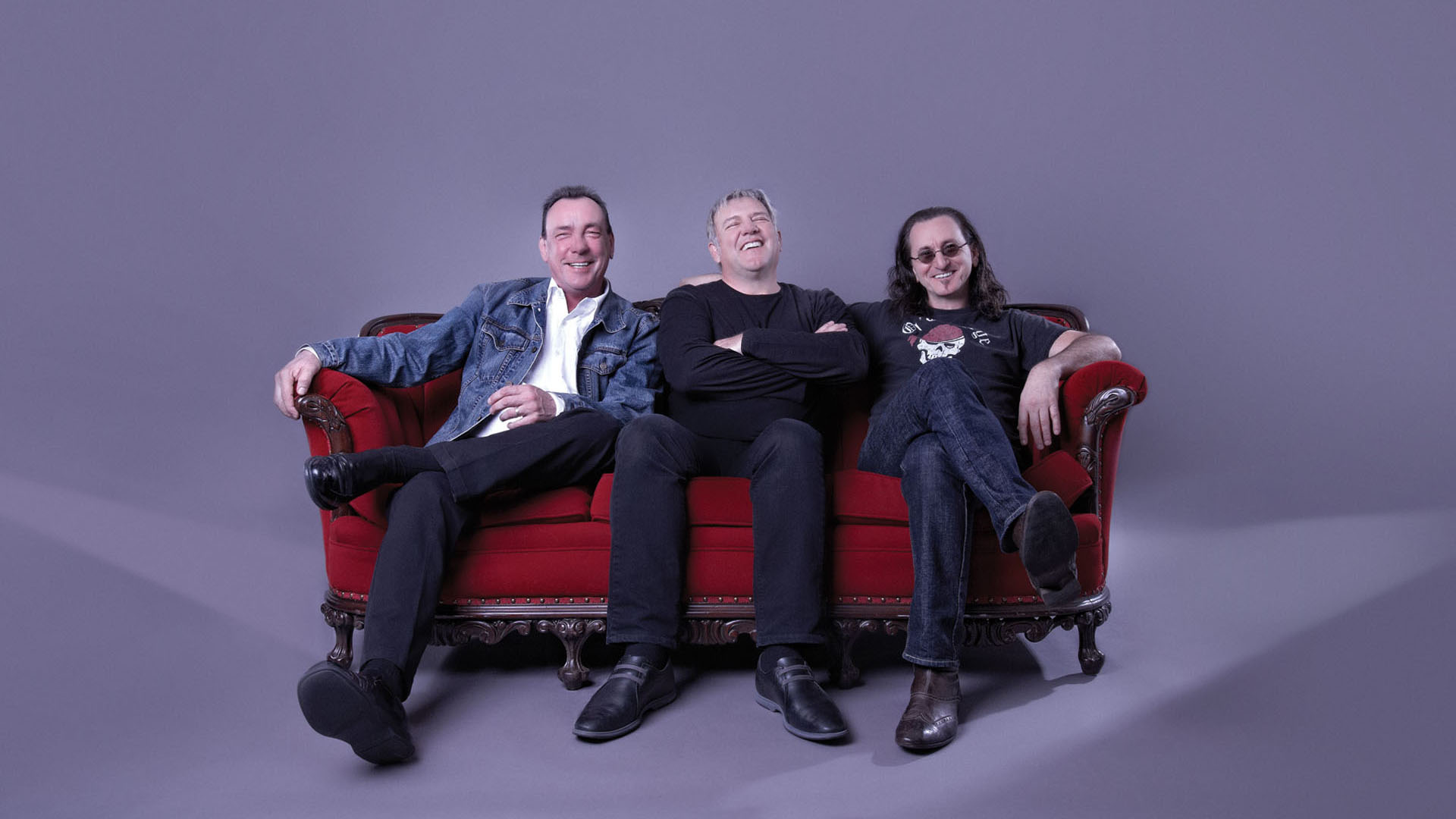 Rush is giving its fans plenty of fourth quarter treats this year including a new live CD/DVD, a box set and a long-desired remixed version of its 2002 album "Vapor Trails." And guitarist Alex Lifeson is hoping that will be enough to tide them over while the Canadian trio takes a break.
"We've committed to taking about a year off," Lifeson tells Billboard. "We all agreed when we finished this ('Clockwork Angels') tour (in early August) we were going to take this time off and we weren't going to talk about band stuff or make any plans. We committed to a year, so that's going to take us through to the end of next summer, for sure. That's the minimum. We haven't stopped or quit. Right now we're just relaxing. We're taking it easy and just enjoying our current employment."
That said, Lifeson acknowledges that he and singer/bassist/keyboardist Geddy Lee -- who both live in the Toronto area while drummer Neil Peart resides in California -- "typically get a little bored, and so we enjoy writing and working together and I wouldn't doubt that some time in the new year we'll probably gravitate towards each other and start doing some writing. It's going to be interesting to see where we do go next. You know, the album is dying as a format. We're so used to it and we're so old school in that format, but will we get more mileage by doing a few new songs at a time, or do we do another album? It's hard to say what the future holds, and it's just changing so rapidly. It's always hard to speculate where you're going to go."
While Lifeson, Lee and Peart ponder that future, Rush is leaving fans with "Rush: Clockwork Angels Tour" on CD, DVD and Blu-ray, which comes out Nov. 19 with a one-night-only screening at movie theaters the previous night, Nov. 18 (fathomevents.com has details). The set captures one of Rush's more interesting tours, with a repertoire that touched on a wealth of rarely played 80s material and a show that also made use of a string section, the Clockwork Angels String Ensemble, with arrangements by David Campbell.
"To have the strings up there every night was just so much fun," Lifeson says. "I loved it. I was a little apprehensive in the beginning, because sometimes strings can be a little, well, corny for lack of a better word, with a rock band. But the arrangements were so cool and so sensitive to what Rush is and those songs, and it was great to be able to have those players out for the whole tour and not just hire day-to-day musicians. They were very enthusiastic and we became very close and very connected."
Might the experience with strings impact on the way Rush approaches its next batch of new music, then? "I'm not sure," Lifeson says. "I have a feeling that now that we've done it we've done it and we probably wouldn't repeat it. But you can't really say until you get to that point."
Also out in Rush's world now is "The Studio Albums 1989-2007," a seven-disc set of Rush's albums for Atlantic Records, as well as the "Vapor Trails Remixed" set that corrects some sonic flaws Lifeson says the trio has long heard in the album. Meanwhile, he's preparing for a hiatus that includes travel and working on a new guitar model with Paul Reed Smith, and as a Rock Hall inductee Lifeson was also happy to cast a ballot for this year's nominees.
"I put my votes in," says Lifeson, whose impromptu "blah, blah, blah" speech was a highlight of the 2012 induction ceremony. "Certainly with Deep Purple and Yes and Nirvana, I think they're all candidates, and I think Kiss deserves to be in there, too. We have lots of great memories of working together with them, and I think they've been influential and worked for a very long time and worked very hard. I think for all the indifference we had before, actually going through it and feeling the love in the room and the sense of community we felt with all the other musicians that are in there, it's a good thing provided it's inclusive and it's broad."