Ole Acquires Rush Catalog
By Ed Christman, Billboard.com, May 28, 2014
---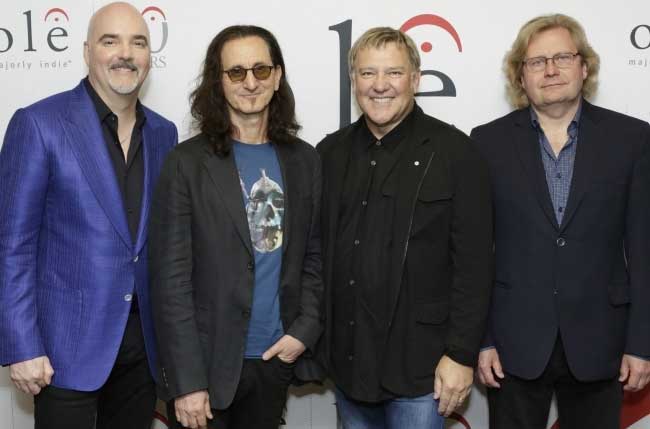 ole, one of the 10 largest music publishing companies, has acquired the Rush music publishing catalog. While terms of the deal weren't disclosed, sources estimate that the Rush catalog, which includes the band's entire output, had net publisher's share, or gross profit, of about $1.5 million-$2 million and fetched about $25 million.
Ole CEO Robert Ott declines to comment on the above deal points, except to say, "I am not going to talk about money, unless we are going to talk about 'Big Money,'" the opening track on Rush's 1985 album, "Power Windows."
While he wouldn't get into deal points for the Rush catalog, Ott said that by year end, ole would have NPS of about $40 million. Since opening the doors to ole 10 years ago, the company and the Ontario Teachers Pension Fund, which finances and owns all of the ole publishing assets, has spent about $310 million putting together its song portfolio. Last year, they spent about $125 million to acquire the Sony Pictures Entertainment publishing catalog, marking the company's biggest acquisition to date. Ole is still hungry to make acquisition, Ott adds.
The Rush catalog was administered by Core Music, a division of Anthem Entertainment Group. Core has been the exclusive publisher and administrator for the band's entire career.
"With the changing times in the music business, the responsibilities of a publisher have become much more complex," said SRO/Anthem president Ray Daniels, who has been Rush's manager since the band's beginning back in the early-to-mid 1970's, said in a statement. "This deal will allow me to devote my time and energy to managing the live touring and recording aspects of Rush's ongoing career."
As part of the ole-Core deal, Pegi Cecconi, who has overseen the administration of Core Music since inception, will continue to work at SRO/ANTHEM, but will also take on a consulting role to ole for the Rush catalogue.
Ott noted that the catalog could produce greater revenue and profits because "there hasn't been a lot of synch business in the past...There is more openness to exploring opportunities on that side now." But he added that ole would be "very careful about the ideas we bring to the table to promote their music."
Beyond synch, Ott says there might be more ways to work the catalog outside North America, too. "This band has a worldwide audience," Ott notes. "We will look for opportunities everywhere the band has toured."
Finally, Ott notes that he is proud ole was chosen to cultivate the Rush catalog going forward. "It's not every day you get to work with a catalog that made up the soundtrack of your life," Ott says.