Nipissing Announces 2014 Honorary Degrees
---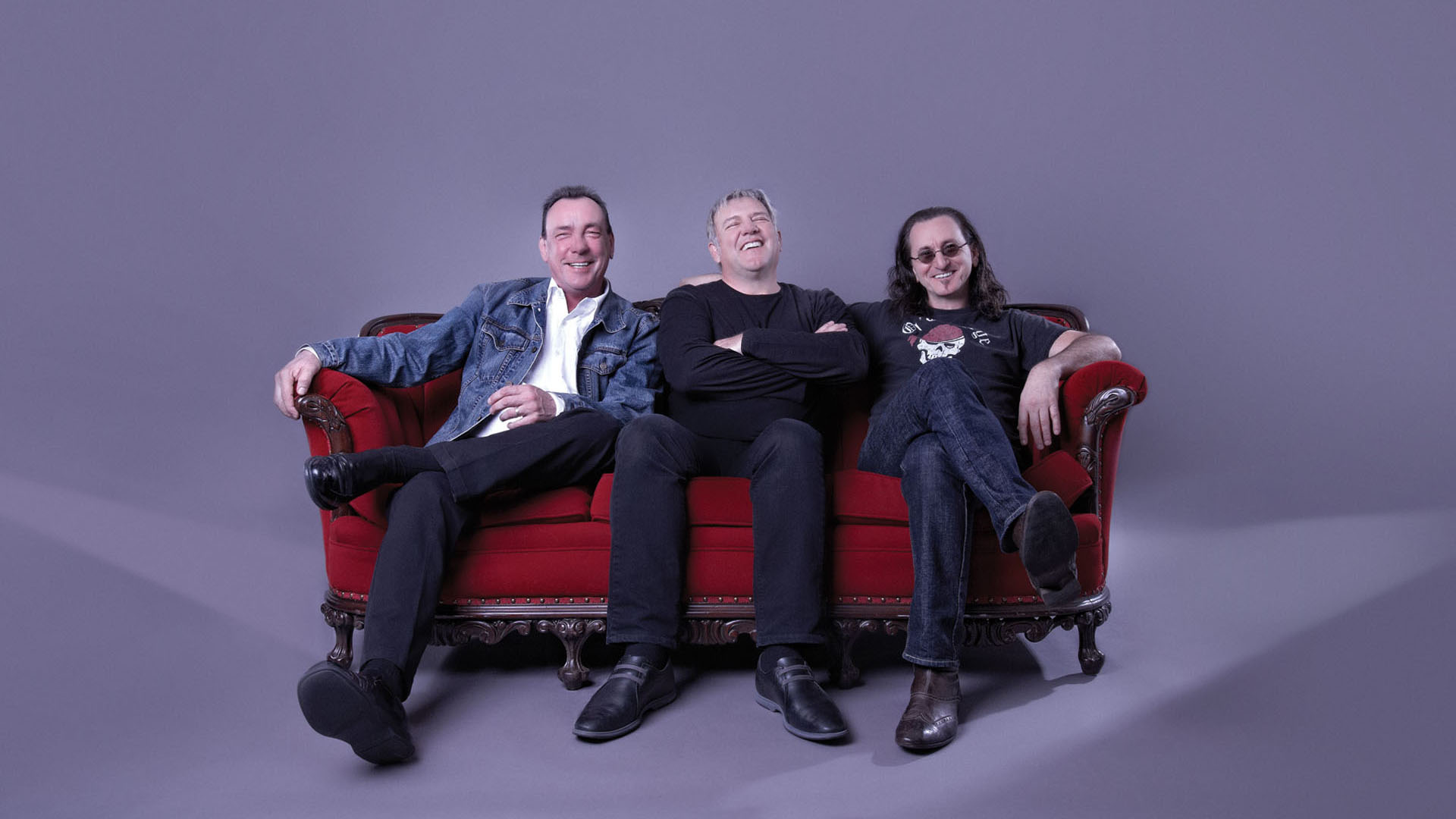 What do a highly influential and popular rock band, an internationally acclaimed writer, a distinguished neuroscientist, a leader in nursing, an award-winning educator, an influential political and social activist, and a financial trailblazer have in common? All are receiving honorary degrees from Nipissing University as the university celebrates the 2014 graduating class, June 11 - 13 in North Bay, and June 17 in Brantford.
Nipissing University will bestow its highest distinction, an honorary degree, upon the following people: Rush (Geddy Lee, Neil Peart and Alex Lifeson), Giles Blunt, Dr. Donald Weaver, Dr. Mary Ferguson-Paré, Muriel Sawyer, the Honorable Frances Lankin, and Ron Jamieson.
"Convocation is the highlight of the year and we are honoured that these extraordinary individuals will help us celebrate our graduates," said Dr. Mike DeGagné, President and Vice-Chancellor of Nipissing University. "The nine honourees are remarkable Canadians who have helped make our world better. It is very rewarding that they each recognize the distinct value of Nipissing University and support our mission and vision to the extent that they are accepting our highest honour, solidifying their connection to our institution."
Rush, the iconic Canadian rock band comprised of Geddy Lee, Alex Lifeson and Neil Peart, has celebrated more than 40 years of making amazing music together, achieving worldwide album sales in excess of $40 million. Rush ranks third in sales after The Beatles and The Rolling Stones, and has produced 24 gold, 14 platinum and three multi-platinum albums while being active in philanthropic causes as a group and as individuals. The band has received seven Grammy award nominations and won several Juno Awards. In 1994, Rush was inducted into the Canadian Music Hall of Fame and in 1996, band members were made Officers of the Order of Canada. In 2012, the band won the Governor General's Performing Arts Awards for Lifetime Artistic Achievement and was inducted into the Rock and Roll Hall of Fame in 2013. Lee, Lifeson and Peart will receive Nipissing's first honorary Doctor of Music, on June 12 at 2 p.m.
Giles Blunt is a Canadian novelist and screenwriter who has captivated an international following and is recognized as one of Canada's most successful crime writers. As the author of the popular John Cardinal series set in the small town of Algonquin Bay, which is North Bay very thinly disguised, Blunt has earned numerous awards, including the British Crime Writers' Association Silver Dagger award and the Crime Writers of Canada's Arthur Ellis Award for best novel. His novel, Breaking Lorca was nominated for the IMPAC Dublin Literary Award in 2010. Blunt will receive the honorary degree, Doctor of Education on June 12 at 9:30 a.m.
Dr. Donald Weaver began his career in neuroscience in the mid-1970s, toiling long hours in the lab at North Bay's Chippewa Secondary School. Trained as a neurologist, Dr. Weaver made the choice to focus his work on drug design. His research examines the design and synthesis of novel drugs for the treatment of chronic neurological disorders such as epilepsy, stroke and Alzheimer's dementia. Dr. Weaver is the only qualified person in Canada to be a practicing neurologist and drug designer. His interests also extend to medical device development; he developed a consciousness scanner that can evaluate concussions and determine the depth of a coma. Dr. Weaver will receive the honorary degree, Doctor of Letters on June 13, at 2 p.m.
Dr. Mary Ferguson-Paré is one of Canada's most widely respected nurse leaders with 43 years of dedicated service to the nursing profession. Prior to retirement, Dr. Ferguson-Paré worked as Vice-President, Professional Affairs and Chief Nurse Executive at the University Health Network (UHN) in Toronto. During the SARS outbreak, she served as a member of the Clinical Advisory Team for the provincial health ministry and was later appointed to the National Advisory Committee on SARS and Public Health. She is one of the foundational architects for Nipissing University's innovative Scholar Practitioner Program. Dr. Ferguson-Paré is a Member of the Order of Canada and received the Queen's Diamond Jubilee medal. Dr. Ferguson-Paré will receive the honorary degree, Doctor of Letters on June 13 at 9:30 a.m.
Muriel Sawyer is a custodian of language and culture and an irreplaceable advocate for Aboriginal education who enjoyed a 40-year teaching career. She is a defender of the Nipissing dialect of Ojibwe, which only a few people speak fluently. Sawyer wrote, implemented and taught the first Nishnaabemwin program for the Nipissing Parry Sound Catholic School Board for 25 years. She was instrumental in writing the province's first Ministry of Education curriculum guidelines for teaching Ojibwe and Cree languages. She co-wrote Nipissing University's Teacher of Anishnaabemwin course outlines and taught several courses in the program. She has earned a Lifetime Achievement Award from the Union of Ontario Indians and was presented an eagle feather and recognized as a language keeper by Nipissing First Nation. Sawyer was the recipient of the Prime Minister's Award for Teaching Excellence in 2009. She will receive the honorary degree, Doctor of Education on June 11 at 2 p.m.
The Honourable Frances Lankin has devoted her life to public service and has made significant contributions to social justice as a politician and as a social service administrator, championing the rights of women and the disadvantaged. She helped found the Ontario Coalition for Better Childcare and was also the provincial spokesperson for the Equal Pay Coalition. The provincial government appointed Ms. Lankin to the Worker's Compensation Appeals Tribunal for a three-year term. She was elected to the provincial legislature in 1990 and was immediately appointed Minister of Government Services and Chair of the Management Board of Cabinet. Other ministerial portfolios included Minister of Health and Minister of Economic Development and Trade. After retiring from politics, she became President and CEO of United Way Toronto. Lankin has received many awards including the 2008 Consumers' Choice Woman of the Year Award, the Equal Voice EVE Award for her achievements in political life and her efforts to advance the cause of electing more women in Canada, and both the Queen's Diamond Jubilee Medal and the Order of Canada in 2012. The Honourable Frances Lankin will receive the honorary degree, Doctor of Education on June 11 at 9:30 a.m.
Ron Jamieson, a Mohawk from Six Nations, has held senior executive positions in the financial services industry for more than 25 years and has been active in economic development initiatives for Canadian Aboriginal communities throughout his career. Jamieson guided the Bank of Montreal Financial Group's Aboriginal Banking team in building mutually beneficial and successful business relationships with Aboriginal communities nationwide. Jamieson helped Aboriginal families access financial services such as mortgages and pushed for bank branches to be established in Native communities. Jamieson was inducted into the Canadian Council for Aboriginal Business Hall of Fame in 2008 for his contributions to economic development. Currently, Mr. Jamieson is Chairman Canadian Council for Aboriginal Business. He also serves as a member of the board of directors of the Ontario Power Authority, the Nuclear Waste Management Organization of Canada and the Denendeh Investment Corporation. In 2011, he was named President of First Canadian Property Investments Inc., a firm involved with extensive infrastructure financing on behalf of First Nations communities. He received the Order of Ontario in 2014 for his trailblazing contributions to improving Aboriginal economic opportunities. Jamieson will receive the honorary degree, Doctor of Education at the Brantford campus convocation on June 17.