What Makes Rush So Unique?
By Chrissy Mauck, Fender.com, May 4, 2015
---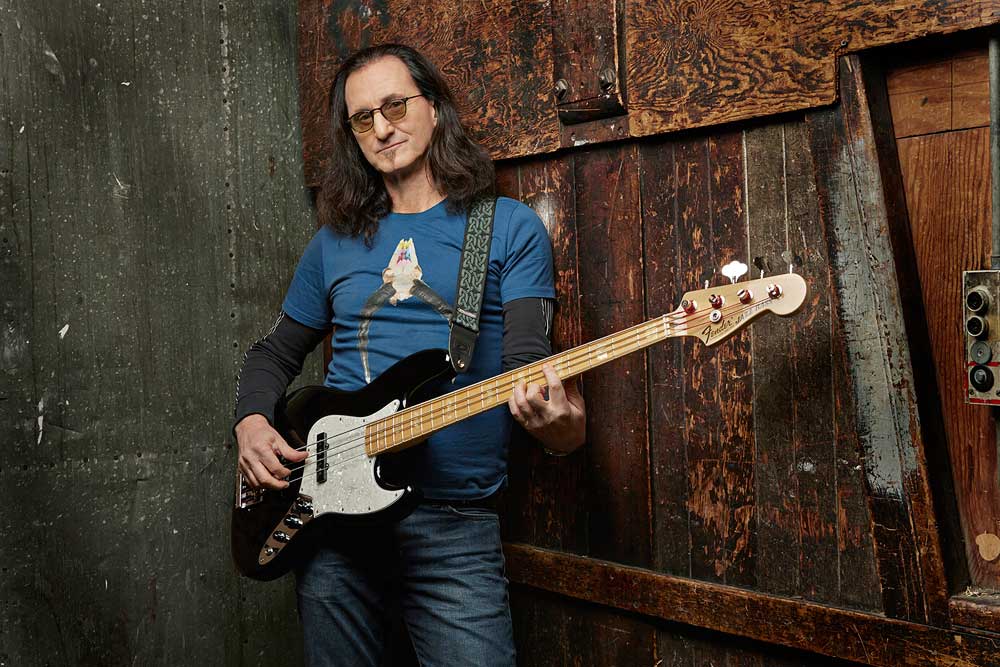 For years, a legion of Rush fans fervently campaigned to get their beloved prog rock band voted into the Rock and Roll Hall of Fame. For years, they were denied.
The winds changed in 2013, when at long last, the Canadian trio got their due.
Foo Fighters Dave Grohl and Taylor Hawkins inducted Rush into the Hall of Fame with effusive praise.
"Playing upwards of 250 shows a year, from day one the band built its following the right way —no hype, no bullshit, they did it from the ground up, without any help from the mainstream press," said Grohl "Their influence is undeniable. Their legacy is that of a band that stayed true to themselves no matter how uncool they may have seemed to anyone. I think it is safe to say that Rush are indeed a band that has balls. They've always been cool."
And while the three members of Rush— Geddy Lee, Alex Lifeson and Neil Peart —repeatedly downplayed its importance, there was no denying the standing ovation and the deafening fan reaction during the ceremony.
"We were sitting at our tables with our wives and our manager and all of a sudden we felt this ovation from the crowd that kind of surrounded us," recalled Lee. "It took our breath away really and kind of knocked us all for a loop because they weren't stopping. They kind of had to wait for them to stop [clapping] and we eventually had to stand up and acknowledge the fans for it to stop. I think from that point on that evening became more special than we had anticipated."
Making the induction all that much sweeter is that Rush entered the hallowed Hall still at the top of their game, and in fact, after one of their most prolific decades ever. This was no band in its twilight years, reliving the glories of their 20s and 30s. As Rolling Stone noted, "It's true that Rush doesn't mean today what it did in '76 or even '96. It may mean more."
Indeed, this was a band still churning out some of its greatest work. 2012's Clockwork Angels, their 20th studio album, debuted at No. 1 in Canada and No. 2 on the Billboard 200 chart, while tours in support of the album sold out arenas worldwide.
"That was nice that we were just finishing an album that we were so proud of and I do feel that Clockwork Angels is some of the best work we've ever done," said Lee. "If something were to happen to us and we couldn't do another record ever, then I would have been proud for that to be our last record. So in a sense, it was nice to be an active band receiving an award for a lifetime of work. Those are the things that help keep you young and those are the things that help keep you interested in your job. So it was really kind of special because of that fact. Very unique."
There is a long list of things that make Rush unique – their decency as human beings, their incredible musicianship, and songwriting ability just to name a few. Or, like Grohl so adequately stated, the fact that they have stayed true to themselves as artists versus chasing commercial mainstream success.
"It's just the way we work," noted Lee. "We just do what sounds right to us and hope that someone else likes it. We make our music to make us happy, we're not sitting down writing songs because we think the audience will like this song. We're writing songs because we're getting off on it, and we're hoping they'll get off on it too. That's why our career has always been a wavy line because it's not programmed, it's not a master plan that were trying to live out. It's a natural organic thing that evolves and makes mistakes and moves sometimes forwards, sometimes backwards and sometimes sideways."
But perhaps, the most refreshing thing about Rush is that 40 plus years in, these men still have a deep dedication to each other and a "Three Musketeers" one for all, all for one mentality not found by many of their counterparts who are often wrecked by in-fighting. If one person doesn't want to tour or record an album, then Rush simply waits.
"You spend 40 years with the same people and all of our heart and our sweat and our personalities goes into the music that we make," Lee explained. "It's also a friendship —a collaborative kind of club that we are doing this and this is our thing, together. It's connected to the personalities, it's connected to the human beings. It's not something anyone can step into and it will be a thing. It is the thing that is dependent on the three people who are in the band, and were one to leave or not want to play anymore, you couldn't just replace that person with some other person; It's going to change the chemistry. It's going to change the dynamics, and as such, it would be a different band.
"Rush as I see it, is as an identifiable living thing dependent and interdependent and connected to the three goofs that are in that band, and that's how it will remain."
"To me the greatest moments of the night onstage were not when I'm a keyboard player and a singer, but just a bass player," he said. "That is truly joyful for me because that was the first thing I wanted to do with my musical life and it's still the first thing I want to do with my musical life."
Which brings us to the question many haveasked over the years. Just exactly how can a trio make THAT much noise?
While there's no taking away from the magnificent drumming by Peart or the daring fretwork by Lifeson, it's Lee—who sings lead, plays bass, keys, bass pedals and rhythm guitar on occasion—in our humble opinion who is truly jaw-dropping. Watching him multi-task is like viewing an unbelievable and complex carnival act.
According to Lee, it has come together out of necessity.
"When we started getting interested in increasing the textures and melodic content of our songs, that required other instruments," said Lee. "And, we decided that we like other instruments but we don't like other musicians. We don't want more musicians on the stage, so we have to figure out a way to do it ourselves. That sort of fell to me, so I would juggle between keyboards and rhythm guitar on rare occasion and bass pedals and you know that's kind of how it started."
But over time, Lee felt a bit trapped behind the keyboards and started to rebel against that notion.
"To me the greatest moments of the night onstage were not when I'm a keyboard player and a singer, but just a bass player," he said. "That is truly joyful for me because that was the first thing I wanted to do with my musical life and it's still the first thing I want to do with my musical life."
Which is interesting, in that like a lot of bass players, Lee originally fell into the bass by default.
"That's right! They gave me the damn job and I have to run with it," laughed Lee.
The story?
As a young teen he joined a little basement band in his neighborhood where he was almost immediately pushed from being the guitar player to being the bassist, an instrument he didn't have and didn't know to play. So he chipped in working at the variety store his mom ran to get enough money to buy an electric bass, and began listening to some of his favorite records, trying to figure out the basslines by ear.
"In the early days you're always looking for people to emulate and people to learn from," said Lee. "These early heroes are your instructors and your first teachers really."
Bassist Jack Bruce of English trio Cream was one of the first to captivate Lee's musical mind, also planting the early seeds of interest in a three-piece act. The Who's Pete Townshend was another early influence.
"Pete had a way of writing on guitar that was so rockin' and at the same time, so melodic, and his lyrics were always interesting," Lee said. "It was great expression coming from that band in almost every aspect—rock, melody and technical prowess—so as a young writer, that's what I wanted to do. I wanted to be part of a band where every instrument was considered important and expressive."
And after fully making that transition to playing bass, Lee knew he wanted to play in a trio where he would be kept busy.
"The job of the bass player in the three-piece is different than in another band," said Lee. "You have to hold down the bottom end of the track and glue with the drummer. At the same time, you have to create a way of filling the spaces that the guitar can't fill. So when the guitar solos, the bass has a whole different job in a three-piece whereas in a four-or five-piece band when the solo happens, there's rhythm guitars, there's keyboards that are creating a whole backdrop of wash."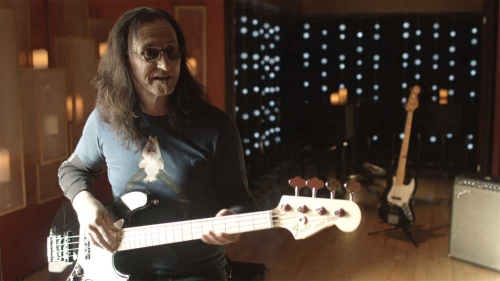 Lee found exactly that in his former schoolmate Lifeson, and joined him in Rush in 1968 before the band played its second show. John Rutsey was the band's original drummer, but he left due to health issues and a distaste for touring shortly after the release of the band's 1974 debut album. Peart was eventually selected as his replacement, coming on board in July 29, 1974 – two weeks before the group's first U.S. tour.
Thus, 2014 marked the official 40th anniversary for Rush. The band originally discussed an anniversary tour for the year, but after a lengthy run for Clockwork Angels that concluded in August 2013, they determined a bit of a break and some downtime was in order.
Lee, an avid baseball fan, baseball paraphernalia and wine collector, spent several months extensively traveling the world with his wife Nancy. When his first grandson arrived, the proud grandparents decided to anchor down in Toronto.
"He's just ridiculously cute," gushed Lee. "He's awesome he's really awesome. He's got one of those smiles that just lights up the room. But, I guess every grandparent says that."
And with more time on his hands, Lee also developed yet another collecting obsession.
"Instruments are my favorite thing right now," shared Lee. "I'm in love with them, and it's so exciting when you're able to track down a vintage instrument that checks out and passes all the tests. Then you get your hands on it, and it's like living history to me. It's just unbelievable to me.
"When we come off the road, I don't play very much but since I've been collecting all these instruments, I've played more on this break than I ever have. I've been going down to the studio quite often and playing the instruments and keeping my fingers in shape. I've been really happy about that and it's really brought me closer to what I am. I always see myself as a bass player before anything else so playing a lot has been really good for my soul."
And, good news for the Rush army, Lee and company are finally returning to the stage this spring/summer for the R40 Live Tour to celebrate that incredible 40th anniversary with their fans.
"I owe our fans so much as they have helped float us support us for over 40 years now," said Lee. "Their growing devotion to us is not something that I take lightly. I really do appreciate it, and you know, you can never make them all happy— it's not possible, but we try. I think that the best way for us to try is just to be ourselves. I think our real fans understand that if we disappear for a couple years, it's because we really need to. If we do things a particular way or if we don't play that album on a particular tour, that's just not where we are at the moment and that also comes as part of being a Rush fan."
With a vast catalogue that includes classics such as 1974's self-titled debut, 1976's 2112, 1981's Moving Pictures, 1996's Test for Echo, and 2002's Vapor Trails, there's really no telling exactly what that setlist might look like. One thing for certain though is that it's sure to be epic.