Sound Check: Rush Art Designer Happy With His 'Life Sentence'
By Gary Graff, Detroit Daily Tribune, June 12, 2015
---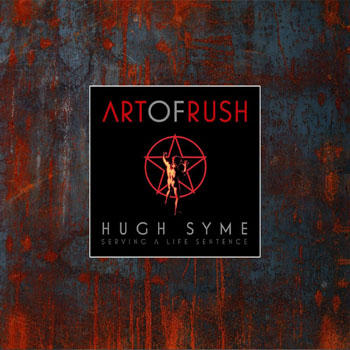 Rush doesn?t have any new music to offer this year - just a career-spanning R40 Tour that the Canadian group says may be its last major outing and is, appropriately, digging deep into its catalog.
But fans aren?t being left empty-handed.
Hugh Syme, Rush?s art director since 1975?s ?Caress of Steel? album, has published a book, ?The Art of Rush: Serving a Life Sentence,? a weighty, 272-page tome that goes in-depth into his work on the band?s album and some of its other media. The book features comments by Syme and all of the band members and tells the group?s story in a different way from the 2010 documentary ?Rush: Beyond the Lighted Stage.?
?I didn?t want to do just another vanity book of images because I think too many fans already have the product, the CDs or the albums,? says Syme, who?s also done artwork for Aerosmith, Megadeth, Iron Maiden, Whitesenake, Def Leppard and the Detroit band Tiles, among others. ?I realized there is a back story to this. There?s certainly some things that people don?t now about the process between band and art director - particularly in this band.?
The Rush-Syme relationship is, in fact, unique in rock ?n? roll. It?s rare for one art director to stay with a band for 40 years, and even rarer for the imagery and designs to vary so greatly from the same person. But Syme says that?s been one of the most attractive and rewarding aspects of his ?life sentence? with Rush.
?From the very beginning I could sense that this band tried to make every album they do musically different, and felt the same way about the artwork,? says Syme, who also was a keyboardist with the Ian Thomas Band and played on some Rush albums as bassist Geddy Lee was beginning to add that to his repertoire.
?I didn?t want a logo to overpower everything, as it does in the case of Megadeth or Yes and so many other bands who?ve got a logo that needs to be front and center.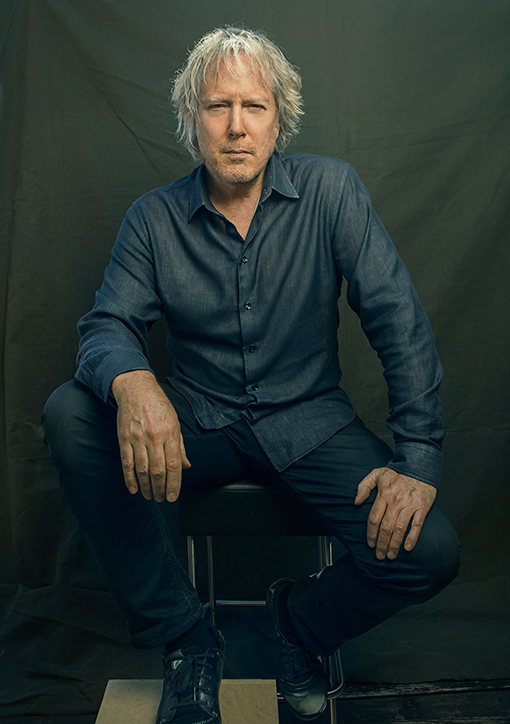 ?I was just kind of lucky to find a band that was also willing to deviate from the norm every time and that allowed me the luxury and a lot of latitude to respond to each title as a unique event and not get stuck into one sort of style. We weren?t stuck in any kind of template.?
Syme - whose primarily dialogue is usually with drummer and lyricist Neil Peart - notes that even the enduring image of the ?Starman? from 1976?s ?2112? album ?was an accident. We had no idea the Starman would take on such a moniker as it has, or take on a life of its own.?
The R40 tour has brought with it discussions about what the future holds for Rush. Peart?s tendonitis and guitarist Alex Lifson?s arthritis present pragmatic concerns, while the drummer, with a young child at home, openly acknowledges being less enamored with touring these days. Even manager Ray Daniels has acknowledged this is likely the last major tour Rush will undertake, but Syme is confident that the life of the group, and his ?life sentence? with it, are not yet over.
?If you think about it, that (scaling back) is already in place,? Syme says. ?They used to do nine months and then take three months off, you know? So I think in fairness they have scaled back consistently over the years.
?I just think they may have so much fun and they may get the invitation to do the Hammersmith (in England) or do nine venues in Europe. They may just do it because, what the hell. And, y?know, they always have such a great response when they go down to Rio; I wouldn?t discount that either. It?s just me thinking out loud. It?s not anything I know about, just a feeling.?
?The Art of Rush,? which comes in three different configurations, can be ordered at www.rush.com.