K!LASSIC ALBUM - Rush 2112
How Three Canadians Threw Caution To The Wind And Made Being A Nerd Into A Million-Selling Affair
Kerrang!, March 5, 2016, transcribed by pwrwindows
---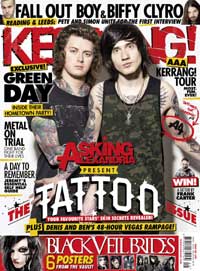 In the mid-1970s, hard rock in the United States could be summed up in two words: Led Zeppelin. The British behemoth were so omnipresent in the imaginations of American teenagers that a number of groups earned their wings playing similarsounding rock music in rust-belt cities from Michigan to Missouri. Two bands flourished from these limiting beginnings: one was Aerosmith, the other was Rush.
Formed in Toronto, Canada, in 1968, with the release of their fourth album, 2112, in 1976, the perception surrounding the Ontarian three-piece changed overnight. No longer purveyors of blue-collar middlebrow rock - that, in the eyes of their label, was tanking now it was time for something completely bonkers. A dystopian concept album with a seven-part title-track, this was no longer music aimed at a low goal. Unexpectedly, rather than being a final hurrah before being dropped, 2112 sold millions and became grandly revered by young rock fans like Dave Grohl and Lars Ulrich. Forty years after its release, Geddy Lee explains how Rush changed the future...
PRIOR TO THE RELEASE OF 2112, WHAT KIND OF BAND WERE RUSH?
"I think before 2112 we were struggling, in terms of success. We were a band who were clearly influenced by a lot of our contemporaries - Led Zeppelin for example - and you could hear that quite clearly in our music. And we were struggling to get gigs; we were on a trajectory that was going in the wrong direction."
WERE YOU STRUGGLING TO FIND A SOUND THAT'D MAKE YOU BIG?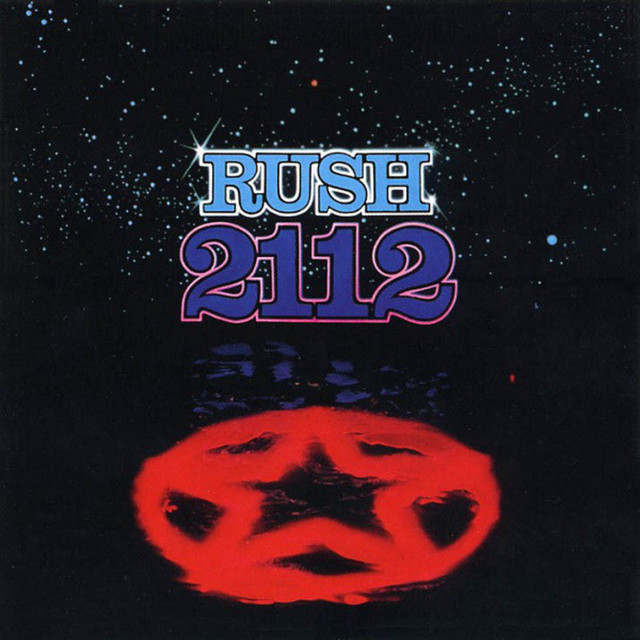 "Pretty much. We were a struggling rock band that hadn't really found its sound. With 2112, we discovered a sound that comprised all the things that we were into. It was a little bit of prog, meets a little bit of hard rock, meets a little bit of heavy metal - and I think that was the first time we accomplished that, the first time we didn't sound like all the bands that we love. We sounded like something different, something that was identifiable as us."
WAS THAT APPARENT TO YOU AT THE TIME THAT YOU'D ACHIEVED ALL THIS?
"Did we realise at the time? No. When we were making [2112], we expected it to be our last record. Our record company was losing faith in us. our management was losing faith in us, and there was all this pressure to write more commercial songs, and to be like Bad Company or Bachman-Turner Overdrive - one of those bands who were successful at the time. So, 2112 was our way of saying 'Fuck you!' to all those people, and we thought it would be our swan song."
AND INSTEAD...
"It became our most popular record.we were just delighted that we were still around and still employable! We honestly thought that this was going to be our last album, it would be the end. But what happened was, 2112 sold like crazy! It sold so well, actually, that we were allowed to do whatever we wanted after that. And that freed us up to really get creative and explore. And now, a lot of bands tell us that it's one of the albums that made them want to play music - Foo Fighters, Metallica, Smashing Pumpkins, they all say it had a huge impact on them."