Alex Lifeson and Geddy Lee to induct Yes into Rock & Roll Hall of Fame
Four years after their own induction, Rush are to welcome fellow proggers Yes into the Rock & Roll Hall of Fame
By Andy Greene, Louder.com, January 28, 2017
---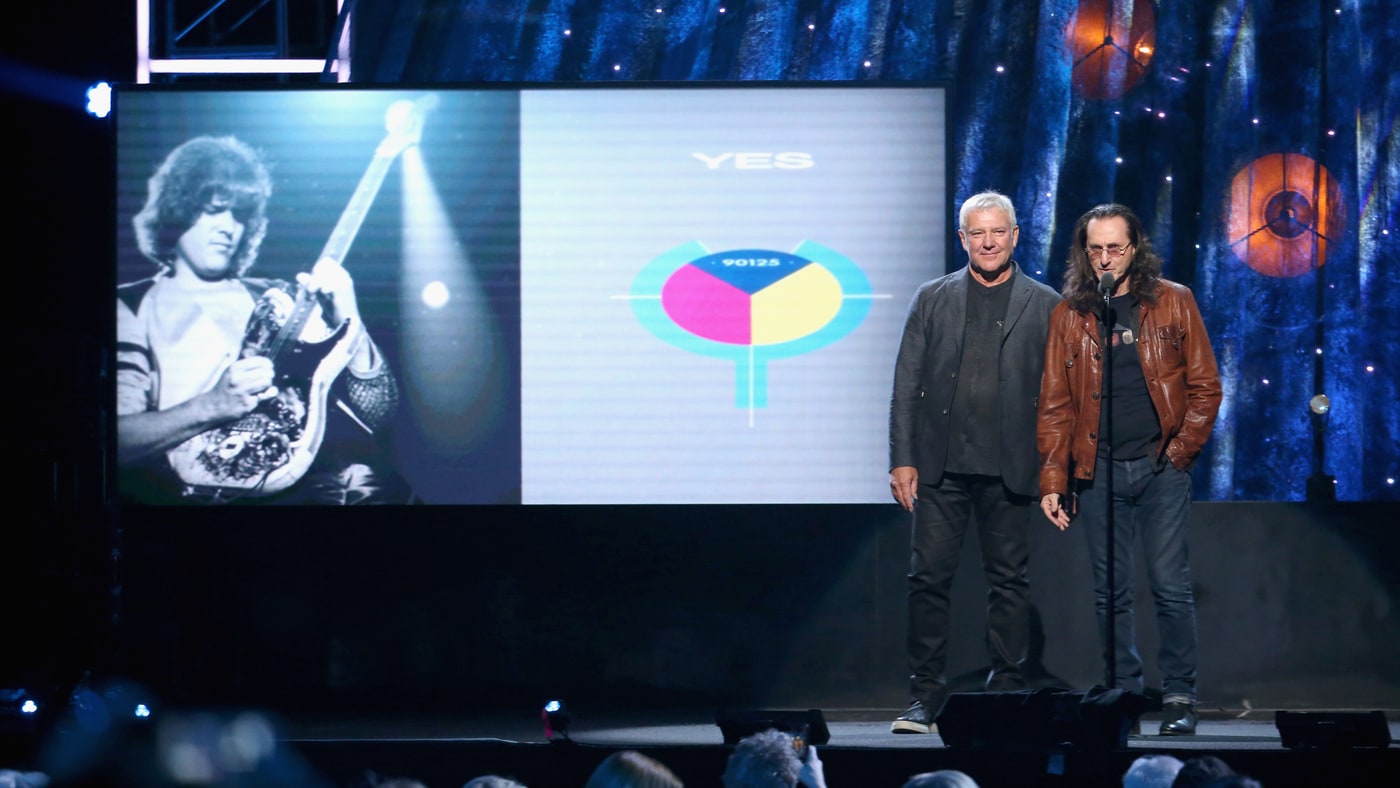 Rush's Geddy Lee and Alex Lifeson have been asked to induct Yes into the Rock & Roll Hall of Fame. The ceremony will take place on April 7 at Barclays Center in Brooklyn, New York.
Yes, described by the Rock Hall as "the most enduring, ambitious and virtuosic progressive band in rock history," will be joined by fellow inductees ELO, Joan Baez, Journey, Nile Rogers, Pearl Jam and Tupac Shakur. It's also been announced that Neil Young will induct Pearl Jam, while Jackson Browne will induct Joan Baez.
"Rush was definitely influenced by Yes," says the Rock Hall's Todd Mesek, "and the two groups are both seminal prog-rock bands, so it's a natural fit to have Rush welcome in Yes as fellow inductees."
In 2013, late Yes bassist Chris Squire suggested that Rush would be a good choice if the opportunity arose, telling Los Angeles radio station K-Earth 101, "I haven't given it much thought, maybe those Rush guys who got in last year! I'm pretty good friends with Dave Grohl and Taylor Hawkins (of the Foo Fighters), and they did a great speech for Rush... so probably not them, since they just did one. But if you know Geddy (Lee), let him know that that would be fine by me."