"Tough Negotiator" Pegi Cecconi Talks Working With Rush and Her Best Deals Ahead of Juno Honor
By Karen Bliss, Billboard, March 12, 2020
---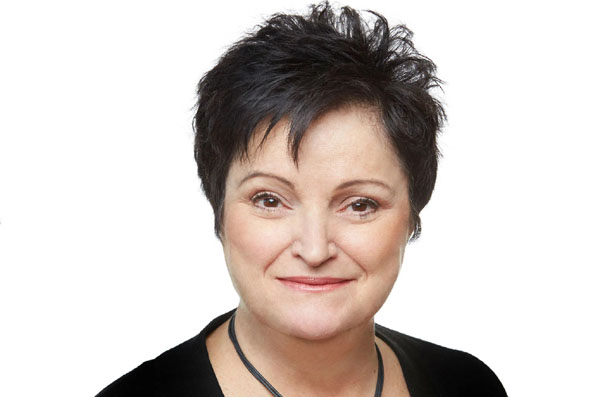 "TORONTO - "If Sharon Osbourne and Seymour Stein had an offspring, it would be Pegi Cecconi," says her long-time co-worker Meg Symsyk, who will be presenting the self-appointed "Queen of F--king Everything" with the 2020 Walt Grealis Special Achievement Award at the Juno gala dinner and awards in Saskatoon, SK, on March 14.
Named after the late co-founder of the long defunct industry trade RPM Weekly and co-founder of the Juno Awards, the award recognizes individuals whose work has significantly impacted the growth and development of the Canadian music industry.
Cecconi, who got her start in the music business in the 1970s as a teen, has worked alongside Rush manager Ray Danniels in Toronto, as vice-president of SRO Management Inc. and indie label Anthem Entertainment Group for much of her career. Rush owned their publishing from 1974 to 2014 and maintained their masters in Canada.
"Pegi understood the laws and copyrights that needed to be protected for the artist," Rush singer/bassist Geddy Lee tells Billboard. "She was at the forefront of creating those deals in those early days and was an integral part of what made our management company work."
Cecconi's knowledge of the intricacies of music publishing and licensing helped distinguish her from peers - as did her inimitable laugh.
"It didn't matter what country, what sized venue, when Pegi was in soundcheck, you could hear her laughing from the back of the venue," adds Lee. "She is a tough negotiator, but she won over people that should have been adversaries with her personality."
Cecconi is currently consulting for Anthem Entertainment, formerly known as ole, which in 2014 purchased the Rush catalogue for Canada and Japan, and music publishing globally.
Billboard spoke with Cecconi, just back from Costa Rica, about this weekend's honor, why she yells and the key to getting the best deal.
You've received awards before. How are you feeling about this one? Deserving? Flattered? Humbled? I'm not dead yet?
Flattered and I'm not dead yet.
You've been called a tough negotiator. What is the key to getting the best deal for your client?
The key is having someone send you to do it and you think you can [laughs] because Ray Danniels would always say, "Get them on another point," and I always thought I could and then I'd come back and say, "I got it." And he'd go, "Reaaaaaaally?" [laughs]
What is your proudest accomplishment over these decades of something that you've been able to land?The Walt Grealis Award [laughs]. Bob and Doug [McKenzie, the fictional Canadian hoser brothers played by Rick Moranis and Dave Thomas]. That was the only signing I did and it was seven grand or eight grand and I thought we could afford it at the time. We could afford to laugh [The 1981 album, The Great White North, sold more than a million copies in North America and peaked at No. 8 on the Billboard 200]. And getting Rush back to Europe was good for their 30th anniversary [2004].
In preparing your tribute, Meg tells me some people have told her there's no other person they'd rather have yell at them. What prompts you to yell?
What prompts me to yell is the stupidity of someone not giving me what I want [laughs]. I always say 'It's just business. This is what I want," and if I don't get it, I scream and yell.
You've been in this business for close to 50 years. You are a trailblazer for women in the industry. How do you think that gender impacted your career, either positively or negatively, or were you treated as an equal and respected by your male colleagues?
Well, I don't consider women equal, first of all; I think we're better. I remember having people before me saying, "Women can't manage." And I'd go, "Why can't I?" because I was a feminist. I fought for pants for girls in high school. That'll give you an idea.
You don't feel your gender ever impacted you in any way? 
No. I just assumed I could do it.
A word about SRO.  There's a lot of love, a lot of loss, a lot of loyalty there. You have said that one of your biggest regrets was not going out on your own. What kept you at SRO for well over 40 years?
I've been offered jobs, obviously, really good jobs, and Ray would say, "I'll just make a phone call and you won't have it [the offer] anymore." A lot of the reason I stayed with Ray was because I trusted him, and it was a steady paycheck.
Now, consulting for Anthem day-to-day, what kinds of opportunities come up for Rush in 2020?
The band is very, very particular about the way their stuff is used. The new Anthem is very, very good and that has to do with Robert [Ott, former founder/chairman/CEO of ole] because Robert was like "You can put anything through, but don't. Talk to Peg first." At Anthem, it's just having someone here that knows the Canadian business. Rush are very good because their records are like merchandise. So they still sell records, as opposed to anyone else it's just streaming. We can put out 40th anniversary records and the fans will buy them because it's merchandise.
Lastly, what are your expectations from the induction speeches, including your own? 
It will be laugh and cry.
You do have the best laugh, that's for sure. 
I know, it's loud."