Alex Lifeson: Back with Envy Of None
PROG #127, March 2022, transcribed by John Patuto
---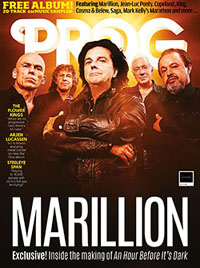 Rush guitarist re-enters the musical fray, and challenges himself, with new quartet - debut album due in April.
---
Rush star Alex Lifeson returns this year with new four-piece band, Envy Of None. Released on April 8 via Kscope, the group's eponymous debut album sees the guitar hero team up with Andy Curran (founder of veteran Canadian rockers Coney Hatch), producer and musician Alfio 'Alf' Annibalini, and upcoming US singer, songwriter and instrumentalist, Maiah Wynne.
The 25 year-old vocalist is central to the project, which is billed as featuring "various shades of alternative, experimental and synth rock" and "twisting dark melodies against contemporary pop hooks'. Their music marks a stylistic shift for Lifeson, into a more experimental, almost left-field prog sound. In January the launch single Liar set the tone for the project, which has been nearly five years in the making.
"Andy and I have known each other since the 80s," Lifeson tells Prog, "through our bands, and management representation. He joined our management company [Anthem] as our A&R guy and spent many years on the road with Rush, where we truly cemented a close relationship."
Curran began working on the ideas that made it to Envy Of None with long-term production partner Annibalini, but the band began taking shape in 2016, when Curran met Portland-based performer Wynne. She had won a songwriting contest for which one of her prizes was a 'mentorship Zoom call' with him.
"We really clicked," Wynne says, "talking about this style of darker music, and Andy brought up that he had been working on some similar music on his own. He sent me [the song] Shadow and we had a really good cohesion sending files back and forth, just for the love of the music."
Envy Of None was originally intended as a four-track EP, but such was the creative dynamic that it grew into a full, 11-track LP. Lifeson was inspired by Wynne's ethereal vocal style, describing her as "really fucking special."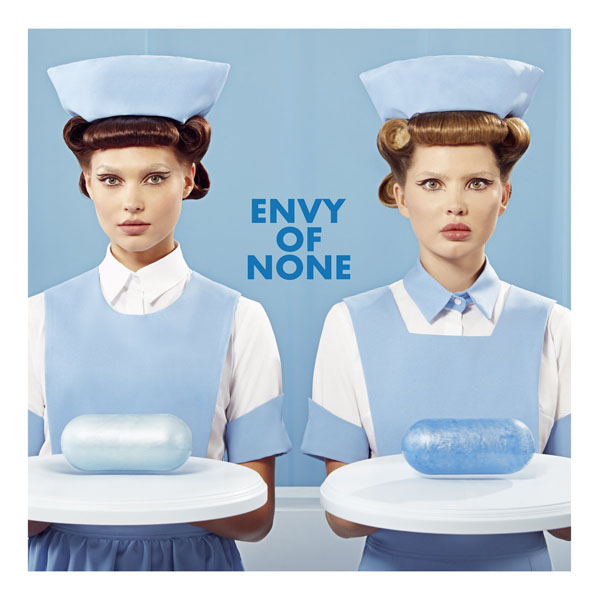 He adds that "Alf and Andy did most of the preliminary work, and when Andy asked me to be involved, I was very impressed by the guitar work Alf created. It allowed me to be more explorative in the construction of my arrangements and attitude. Four years later, we are on the cusp of releasing an album that we've come to love very much."
The release will come just over two years since the tragic death of Lifeson's friend and bandmate, Neil Peart. The drum great's passing brought Rush's imperious career to a close, and Envy Of None pay tribute to him with the song Western Sunset, which Lifeson wrote in his honour. "I visited Neil when he was ill," he revealed in the band's press release. "I was on his balcony watching the sunset and found inspiration. There's a finality about a sunset that stayed with me throughout the whole process. It had meaning. It was the perfect mood to decompress after all these different textures, a nice way to close the book."
Of the band's future, Wynne tells us "there has been some consideration of a couple of special live shows, depending on how everyone feels. I like to think we will be making more music together and possibly another album.
"We put together some bonus tracks for this record at the last minute, and they turned out great. I can't wait to see how the music evolves and what we do next. It really feels like this could go any direction, and that's what makes it so exciting to me. I just love making music with these guys."
Envy Of None will be available on digital, CD and vinyl formats. The limited edition deluxe version features a gatefold sleeve, blue vinyl LP and double CD with five-track bonus disc and 28-page booklet with exclusive content.