About This Site. . .
---
The Temple of Syrinx
By: Lord Cygnus

Web Site Version 2.00 (2.0.98)
Last Updated: (DATE)


©1998 Lord Cygnus
THE TEMPLE OF SYRINX®


---
System Requirements
---
Check out the news page for more information on updates and new sections to this site.
Best viewed with Microsoft Internet Explorer version 3.0 or greater or with Netscape Navigator version 3.0 or greater.



To listen to the RealAudio files on portions of this site, you will need RealAudio player version 5.0 or greater.


I also suggest a 32bit browser and a 16-bit or higher quality soundcard for the Audio versions of this site. Some of the MIDI files don't work with 16-bit browsers.
I also use and promote Juno®, the Free Internet E-mail service



JunoTM Free Internet E-mail Service
Also member of:





The RUSH Ring
The RUSH Web Ring
Link Exchange
Banner Exchange
HyperBanner
and pending for the MIDI ring



---
A Brief History
---
This site was born on November 25, 1997 starting with 2MB of material and getting an astonsihing 25 visitors
.


The next update premired from December 1, 1997 to (DATE) ending with 5MB of material and racked in around 336 visitors.
---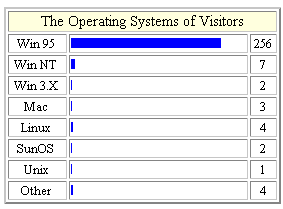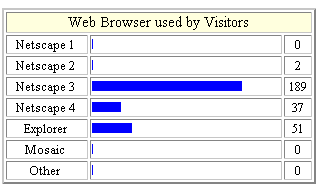 ---
A little about me...
---
My name is Lord Cygnus, and I live in Toms River, NJ, in the USA.. My favorite band is Rush I enjoy working with computers, BBSing, "Surfing" (the Net), and writing. My favorite football team is the Miami Dolphins, my favorite baseball team is the Florida Marlins, and my favorite hockey team is the Detroit Red Wings .I attended East Dover Elementary (K-6) Intermediate East (7) Intermediate West (7-8) And now High School North (9-12!). Here are some of the Clubs and Activites I am in at school:
Secretary of the Chess Club and Member of the Competition Chess Team
President of the Video Staff
Member of FCA (Fellowship of Christian Atheletes)
Member of the Photo Staff
Member of the Technology Club
Member of the Political Spectrum (Debate)

Some of my recent accomplishments in computers are:
I built my own computer (Click HERE to see the specifications)
I re-built 20+ computers
I am currently setting up a LAN (Local Area Network) at my High-School
For a future career, I am looking for an oppertunity in Computers, Law Enforcement, or BOTH!

This page brought to you by:
Web4Free
Geocitites
Cranial Software